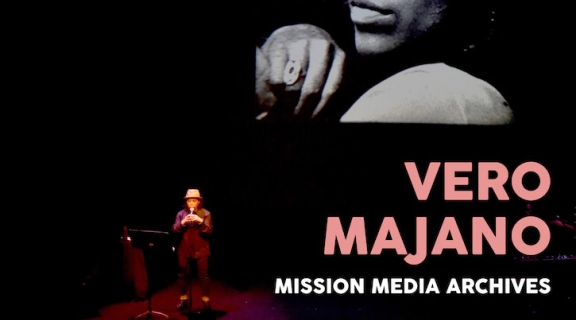 Queer Cinema Project and The Archive Project co-presents Vero Majano
Tuesday, November 17
Event Time
06:00 p.m. - 07:00 p.m.
Cost
Free and open to the public
Location
Online access event
Overview
Vero Vero Majano is an artist and cultural worker born and raised in San Francisco's Mission district. Her multimedia projects often include archival footage, film, photographs, collage, interviews and storytelling. She is a cofounder of the Caca Colective and the Mission Media Archives, which collects and preserves audio and films shot in San Francisco's Mission district during the 1970s and '80s. Her work has been shown at the Guggenheim Museum in New York, the McEvoy Foundation for the Arts, the deYoung Museum, Oakland Museum of California and Galeria de la Raza. She has received grants from the Rockefeller Foundation Media Fellowship, the Puffin Foundation and the Free History Project, and was a resident at the Headlands Center for the Arts and Djerassi Resident Artist program.