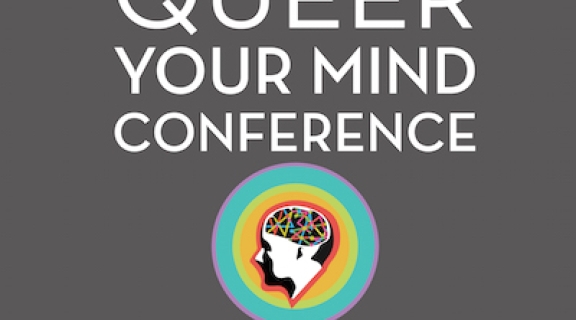 Queer Your Mind (QYM) Conference
Saturday, November 11
Event Time
09:30 a.m. - 03:30 p.m.
Overview
The QCI will showcase queer student shorts at the Queer Your Mind (QYM) Conference on November 11, 2017. The program will feature fiction, documentary, experimental, and animated short films created by students in the School of Cinema over the past 2 years. The films will screen from 11 a.m. - noon and 1:45 - 2:45 p.m. Free and open to the public!
ABOUT QYM
Held by the Queer Trans Resource Center (QTRC), the QYM is a public and free conference that utilizes 'Queer' as a tool of empowerment, uniting people multiculturally to critique and dismantle detrimental and dominant LGBTQQIA+ politics and realize the radical potential of the queer & trans* community and scholarship. Queer Your Mind bridges the gaps between academia and social justice by fostering a safe space of queer academic exchange. The notion of 'Queer' employed by the conference includes, yet extends past, sexual orientation and gender to liberate LGBTQQIA+ communities.
Please join us on November 11, 2017, in Jack Adams Hall on the third floor of the César Chávez Student Center.
SCHEDULE
Introduction & Key Note Speaker: 9:30-10:45 a.m.
First Workshop Session:11:00 a.m. - 12:00 p.m.
Luncheon & Meet Your Orgs: 12:00-1:30 p.m.
Second Workshop Session:1:45-2:45 p.m.
Closing Remarks: 3:00-3:30 p.m.