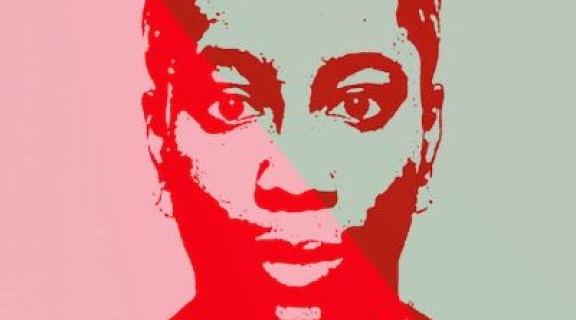 Black/Feminist/Lesbian/Queer/Trans* Cultural Production: A Symposium Honoring the 20th Anniversary of Cheryl Dunye's "The Watermelon Woman"
Friday, September 23, 2016
Event Time
03:00 p.m. - 06:00 p.m. PT
Overview
This symposium honors the 20th anniversary of Cheryl Dunye's film, "The Watermelon Woman" (1996). The first feature film directed by and starring a black lesbian, the production of this film marked a watershed moment for black cinema, feminist cinema, lesbian cinema, and new queer cinema. Appearing in the heyday of what filmmaker and scholar Yvonne Welbon has called the "golden age" of black queer cinema, the film garnered widespread critical acclaim and its success inspired many black lesbians to create their own films in the years following. Her latest release, "Black is Blue" (2014) is a critically acclaimed narrative short film that follows the life of a black transgender man in Oakland, California. Dunye continues to break ground through complex filmic representations of the intersections of race, gender, and sexuality. Thus, this conference honors Dunye's growing body of work, as well as her cultural legacy.
In celebration of this important work of cultural production, and the growing body of black feminist and LGBTQ cultural production that developed in its wake, this symposium seeks to redirect our attention to the archives that we might claim under the multiply determined, overlapping, and sometimes competing for identity categories of black, feminist, lesbian, queer, and transgender. While the celebration of the twentieth anniversary of this film marks the increasing institutionality of black queer cultural production and black queer studies in the academy, queer of color scholars have voiced an increased aversion to the institutionalization and affirmation of cultural difference. This symposium is both a moment of celebration and introspection: we seek presentations by scholars who draw on the interdisciplinary fields of feminist, lesbian, queer, and trans* studies in their critical approaches to black cultural production, but who also will engage "the tensions and contradictions that bind these approaches together."
In his recent book, James Baldwin and the Queer Imagination (2014), queer scholar Matt Brim argues that the multiple critical orientations that have been gathered under the term "queer"—queer theory, lesbian and gay studies, and transgender analysis—do not simply offer multiple, harmonious approaches to cultural texts, but oftentimes compel incompatible or incommensurable reading practices by queers coerced to read from their own socially located identities. Furthermore, scholarly and political debates continue to wage regarding the relationship between feminist, lesbian, queer, and transgender studies and politics. We see this conference as an opportunity to discuss these intersections and tensions within the context of black studies, and its stakes for black politics more broadly. This symposium is especially salient in the context of contemporary social movements like Black Lives Matter, which has emerged as a queer and feminist-led organization; yet questions still emerge about the need to address the particularity of black lives, as evidenced in campaigns like #SayHerName and #BlackTransLivesMatter.
Black cultural studies offer a particularly ripe site for investigation, as the widespread influence of the work of scholars like Frank Wilderson and Jared Sexton raises questions about the place of intersectionality within contemporary black studies. Recent work by black feminist scholars such as Mireille Miller-Young and Jennifer C. Nash on pornography, a recent special issue of the journal Black Camera titled "Beyond Normative: Sexuality and Eroticism in Black Film, Cinema, and Video," a forthcoming edited volume reflecting on the past 25 years of black lesbian film and media-making (Duke UP), and a forthcoming special issue on "blackness" in Transgender Studies Quarterly all suggest that it is time to discuss the intersections and tensions of our methodologies in the "new black studies". This symposium seeks to stage this conversation through a film screening and discussion, artist talks, scholarly presentations, and an art show featuring local queer women of color artists. Specifically, we will address the stakes of our current critical approaches to black feminist and LGBTQ cultural production: How should black feminist and LGBTQ scholars read black cultural production now? How have our theoretical affinities and/or competing identity claims shaped our practices of recuperation and canonization of black cultural texts? What is the value, if any, of archival recovery in black feminist, lesbian and gay, queer and transgender studies? What texts remain excluded from the "canon" of black feminist and LGBTQ cultural production? How might a return to these understudied texts shift the boundaries of the fields of black feminist and LGBTQ studies?
Friday, September 23rd—McKenna Theatre, Creative Arts Building, SF State
3—6 p.m.—Black Feminist, Queer, and Trans* Film Festival
6—7 p.m.—Film Panel: Chair, B.K. Williams, Filmmaker and Co-Organizer, Jethro Patalinghug, Cinematographer, Kortney Ziegler, Filmmaker
7—8:30 p.m.—A Conversation with Dee Rees
Saturday, September 24th—Nob Hill Room, Seven Hills Conference Center, SF State
9:30—10 .a.m—Light Breakfast
10—11:30 a.m.—Panel: Chair, Jacqueline Francis, CCA; Jillian Hernandez, Ethnic Studies, UCSD; Derek Conrad Murray, History of Art, UCSC; GerShun Avilez, English, UNC-Chapel Hill
11:30—11:50 a.m.—Performance by Brian Freeman (Pomo Afro Homos)
12—1 p.m.—Lunch on your Own
1—2:30 p.m.—Panel: Chair, Celine Parreñas Shimizu, Professor, Cinema, SF State; Mireille Miller-Young, Feminist Studies, UCSB; L.H. Stallings, Women's Studies, UMD; Matt Richardson, English and African and African Diaspora Studies, UT-Austin
2:30—2:50 p.m.—Reading by Jewelle Gomez (The Gilda Stories)
3—5 p.m.—Plenary Panel: Chair, Alex Juhasz, Film, Brooklyn College; Kara Keeling, Cinematic Arts, USC; Yvonne Welbon, Journalism and Media Studies, Bennett College for Women; Jennifer Devere Brody, Theater and Performance Studies, Stanford
5—6 p.m.—VIP Reception –Location TBA—Registration is $25.00
PLANNING COMMITTEE:
Convener: Darius Bost, Assistant Professor of Sexuality Studies, SF State; Assistant Director of CREGS, SF State
Jacqueline Francis, Robert A. Corrigan Visiting Professor of Social Justice, SF State; Associate Professor, Visual and Critical Studies, California College of the Arts
Alexandra Juhasz, Professor, and Chair, School of Cinema, Brooklyn College
Jillian Sandal, Associate Professor, Women and Gender Studies, SF State
Celine Parreñas Shimizu, Professor, Cinema, SF State
B.K. Williams, Filmmaker, Arts and Culture Commissioner, City of Richmond, CA
The Conference is sponsored by The College of Health and Social Sciences, Center for Research and Education on Gender and Sexuality, Dean of the College of Health and Social Sciences, Dean of the College of Creative and Liberal Arts, Jamie and Phyllis Pasker Funds, Queer Cinema Institute at San Francisco State University, Watermelon Woman 3.0, and Black Sexual Economies Working Group (Washington University-St. Louis).