Queer Cinema Project was co-founded in 2015 by Professor Scott Boswell, Cheryl Dunye and Professor Johnny Symons in 2015.  Professor Symons is the current director.
Supervising Faculty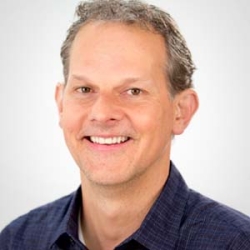 Associate Professor Johnny Symons, School of Cinema
Johnny Symons is an Emmy-nominated Bay Area documentary filmmaker whose work focuses on LGBT cultural and political issues. His films include the Sundance hit Daddy & Papa, about gay men raising children; the award-winning documentary Ask Not, about gays and lesbians serving in the US military; and Out Run, which traces the world's only LGBT political party as it campaigns for seats in the Philippine Congress. 
Email: symons@sfsu.edu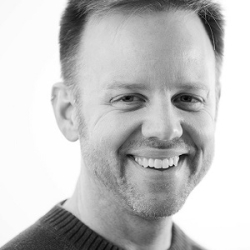 Associate Professor Scott Boswell, School of Cinema
Scott Boswell is a film professor and filmmaker whose work explores queer topics and themes. He has completed numerous shorts and two feature films – A Wake (2020) and The Stranger in Us (2010).  His features are in distribution internationally and have won awards from multiple film festivals including Chicago Reeling (Audience Award); Mardi Gras (Audience Award); Big Apple (Best LGBT Feature Film); Cinema Diverse Palm Springs (Audience Award); Gilbert Baker (Best Feature Film); and Pikes Peak (Audience Award). 
Previously Scott ran The Factory, a Bay Area filmmaking collective for urban teenagers.  Films produced by The Factory have won numerous awards, including a regional Emmy, and screened in numerous film festivals, including San Francisco International and The Hamptons.  Currently, Scott serves as Associate Professor and Undergraduate Advising Coordinator in the School of Cinema at San Francisco State University, where he teaches classes in film production, directing, and screenwriting.  At present, he is developing an episodic series for television.
Email: sboswell@sfsu.edu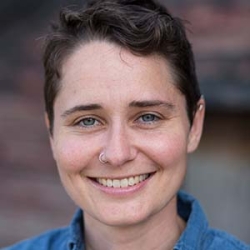 Assistant Professor Laura Green, School of Cinema
Laura Green is an award-winning documentary director and editor based in San Francisco. Her debut feature documentary The Providers aired on Independent Lens in 2019. She most recently edited the documentary When I Write It, which premiered at Tribeca Film Festival in 2020, as well as the IDA award-nominated documentary web-series The F-Word. She is an assistant Professor at San Francisco State University.
Email: lagreen@sfsu.edu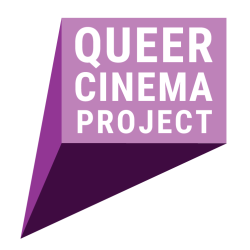 Contact Information
Mailing address
The Queer Cinema Project
c/o Johnny Symons, School of Cinema
San Francisco State University
1600 Holloway Avenue
San Francisco, CA 94132
Email address
Johnny Symons at symons@sfsu.edu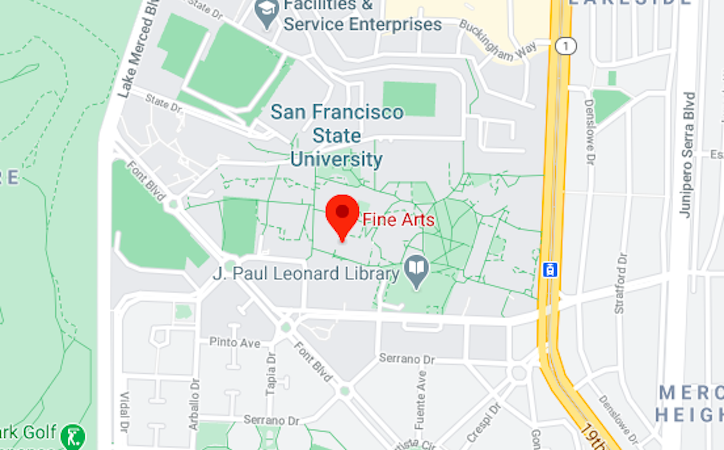 Additional Resources
School of Cinema
Founded amid the political activism and artistic experimentation of the 1960s, the School of Cinema continues to celebrate cinematic expressions that challenge social and artistic norms.
DocFilm Institute
DocFilm provides a structure for collaboration among artists, educators, policymakers and scholars in the public and private sectors who are committed to exploring and developing new forms and functions for documentary filmmaking.
College of Liberal & Creative Arts
The mission of the College of Liberal & Creative Arts (LCA) is to inspire the next generation of thinkers, makers and doers. The programs span the creative arts, humanities and social sciences, as well as the interstices between disciplines.
The Safe Zone Program
The Safe Zone Ally program is a voluntary program of trained students, faculty, staff and administrators.  A person displaying the program symbol has completed an educational training to develop a greater awareness of issues affecting students of all genders and sexual identities. 
The Safe Place
The SAFE Place is a survivor-focused, trauma-informed program that provides free and confidential support services to survivors of sexual assault, intimate partner violence, stalking and sexual harassment (sexual violence) while working with campus partners to end sexual violence. 
Title IX
San Francisco State University does not discriminate on the basis of gender, which includes sex and gender identity or expression, or sexual orientation in its education programs or activities.