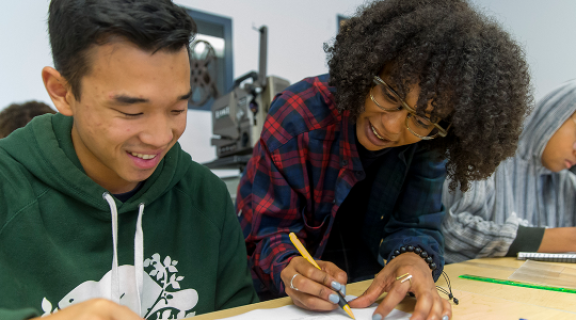 MFA Cinema Student awarded Princess Grace for Queer Film
Tuesday, October 23
Event Time
12:30 p.m. - 02:30 p.m.
Overview
Check out this article written about MFA Cinema student, Anaiis Cisco, on winning the Louis B. Srybnik Film Award from the Princess Grace Foundation for her thesis film! Congrats Anaiis!
"Her thesis, a 15-minute narrative film titled "Drip Like Coffee", is an intimate portrait of an African American woman who works as a barista in a coffee shop. She develops romantic feelings for her female coworker, which ends up complicating her relationship with her boyfriend."