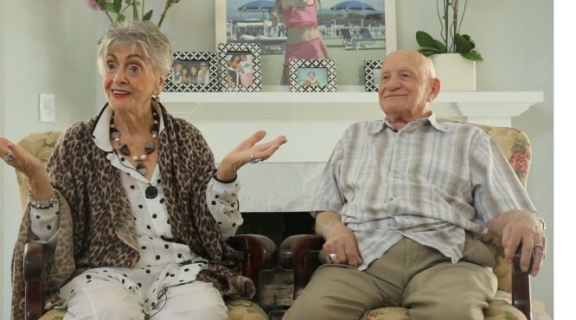 QCP co-presented film "On My Way Out"
Thursday, July 19, 2018
Event Time
04:15 p.m. - 04:15 p.m. PT
Overview
What happens to a 65-year marriage when a life-long secret is finally revealed?
Find out by watching the Queer Cinema Project's co-presented film "On My Way Out" at the 38th San Francisco Jewish Film Festival between July 19-August 5, 2018! This 40-minute documentary will be screening on the following dates:
Castro Theatre (San Francisco) Friday, July 20, 1:50 PM
Piedmont Theatre (Oakland) Friday, August 3, 2:15 PM
CineArts (Palo Alto) Tuesday, July 24, 3:25 PM
Visit www.sfjff.org or click the link below to learn more about the film and purchase tickets; get a special discount when you use code QCP38 at checkout! We look forward to seeing you at #SFJEWISHFILM this summer!
https://jfi.org/sfjff-2018/film-guide/on-my-way-out-the-secret-life-of-nani-and-popi