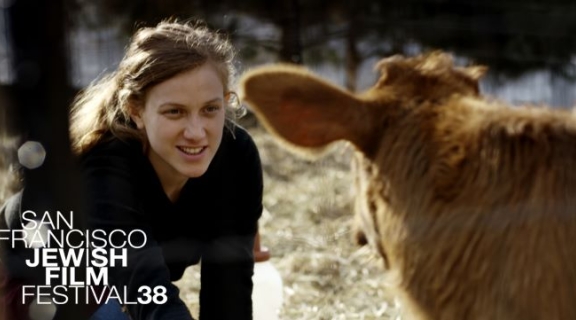 QCP co-presented film "Red Cow"
Thursday, July 19, 2018
Event Time
04:15 p.m. - 04:15 p.m. PT
Overview
The Queer Cinema Project is excited to be co-presenting "Red Cow" at the 38th San Francisco Jewish Film Festival which runs July 19 – August 5, 2018, throughout the Bay Area!!
Short Film Description: 
In East Jerusalem, Benny is an outsider. She has red hair and she chooses to indulge in poetry and pot. When beautiful newcomer Yael arrives in their small community, Benny smolders with a strange new fire and her life becomes undone. While remaining specific to its location and community, Red Cow highlights the universal desire of first lust and the feeling of being alive for the first time.
Screening Schedule:
Castro Theatre (San Francisco) Monday, July 23, 11:30 AM
Albany Twin (Albany) Tuesday, July 31, 8:25 PM
Smith Rafael (San Rafael) Sunday, August 5, 8:30 PM
Visit www.sfjff.org or click the link below to learn more
about the film and purchase tickets; get a special discount when you use code QCP38 at checkout! We'll
see you at #SFJEWISHFILM this summer!