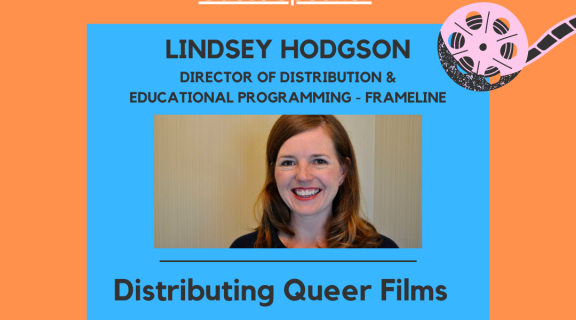 QCP Guest Speaker Lindsey Hodgson on Distributing Queer Films
Tuesday, April 12
Event Time
02:00 p.m. - 03:00 p.m.
Overview
Do you want to learn how to distribute your queer films?
Join Queer Cinema Project on Tuesday, April 12th at 2 PM for guest speaker Lindsey Hodgson as she discusses how to navigate queer festivals and distribution. Hodgson is the Director of Distribution & Educational Programming at Frameline.
Register following this link: https://tinyurl.com/qcpguest