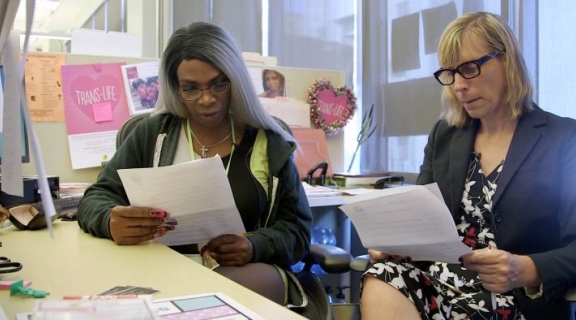 Transgender Film Finds Festival Success
Wednesday, April 11
Event Time
11:00 a.m. - 12:30 p.m.
Overview
Recent MFA graduate, Anthonia Onyejekwe's thesis film, She, has been featured at the San Francisco Transgender Film Festival, Leeds (UK) Queer Film Festival, Art and Equality Film Festival, Feminist Without Borders, the Langston Hughes African-African Film Festival and will be screening at the Wicked Queer Film Festival this spring. 
She follows Tanesh Nutall, a black transgender woman from Rahway, NJ, who was dismissed from using a woman's restroom in downtown San Francisco. As the film follows Tanesh's legal case, we see her reunite with her family for the first time in over 20 years as a transgender woman.